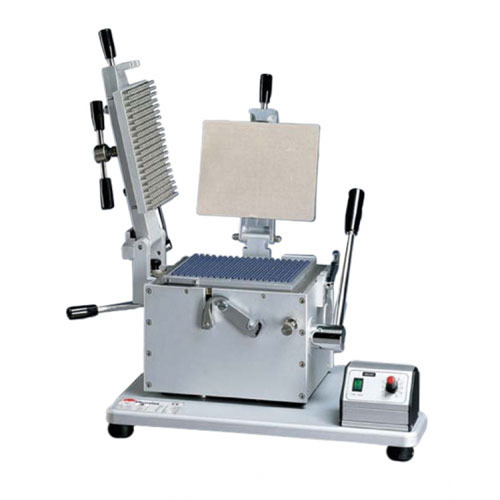 Manual Capsule Filling Machine
The Manual Capsule Filling Machine (MCFM) is one of the oldest as well as the most popular and widely used form of capsule filling. It is widely appreciated by our clients for easy operations and high rate of production with minimum rejection and variation. The machine is designed and manufactured with utmost care to handle all sizes ranging from 00 to 5 and to give you trouble free services year after year.
The manual capsule filling machine is widely used in research laboratories, academic institution and medium to small scale manufacturing industries.These manual machines can easily fill powders, pellets in all sizes of hard gelatin capsules and therefore help in R & D purpose, small batches, trail run for large scale as well as regular production in small scale pharmaceutical companies.
To watch a brief video and learn more about the MCFM, Click here
Features
Technical Specifications
Features
Function design for simplified operation giving precise result with negligible rejection
Sturdy and easily movable
Excellent cost benefit ratio
Easy availability of spares
Capsule Size : 00, 0, 1, 2, 3, 4, 5
Technical Specifications
Let's talk about this product!